Homeowners Insurance
Because everyone's needs are not the same, it is best to consult The Insurance Shopper to help assess your needs and find the insurance policy that is right for you.
Home and Property Damage Facts
2013, U.S. fire departments responded to an estimated 1,240,000 fires. These fires  resulted in 3,240 civilian fire fatalities, 15,925 civilian fire injuries and an estimated $11.5 billion in direct property loss.
Data from the FBI 2012 crime report shows that we can expect one in every thirty- six homes in the United States to be burglarized this year, resulting in an average loss of $2,230 per break in (totaling $4.7 billion in property losses).
About 1,000 tornadoes hit the United States every year. Resulting in billions of dollars of damage
Getting coverage for the risks of owning a home is simply a wise investment and can provide peace of mind.
Why do you need homeowners insurance?
Your home is likely to be one of the largest investments you will make in your life, there for it is important to protect yourself financially should something happen to your home and personal possessions.
If your home was destroyed by hail, wind, lightening, fire or damaged by a natural disaster, you'd need money to repair or replace it.
If a guest in your home is injured, liability protection and medical coverage help pay expenses that they incur.
If you are a victim of theft and vandalism, it can reimburse you for your lost items or pay for repairs.
If you have a mortgage on your home, your lender will require property insurance.
Click the following quote button and we can get you a quote for your insurance needs: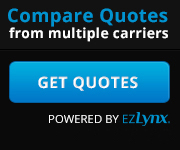 Ask your agent to talk about what is covered and what is not. Be sure to read your policy so you know exactly what's included and what is not.
What Does Homeowners Insurance Cover?
Homeowners insurance provides financial protection against disasters. Homeowners insurance is a package policy. This means that it covers not only damage to your home and belongings inside but also your liability or legal responsibility for any injuries you or members of your family cause to other people. This includes damage caused by household pets.
Your home liability coverage protects you in the event that someone is injured on your premises or you are responsible for damage to someone else's property. You homeowners insurance can even protect you against injury you cause to another person off-premises under certain circumstances. Note that liability insurance will not cover acts of violence or intentional damage.
Other examples of possible liability protection from your home insurance policy:
Your child throws a baseball through the neighbor's window
Your dog bites a visitor to your home
A visitor is injured on your backyard swing set or trampoline, or by falling on your icy sidewalk
A dinner guest gets food poisoning and is hospitalized
If someone files a liability claim against you, your insurance can pay for property repairs, medical or funeral costs or even a lawsuit if the injured party chooses to launch a legal process.
When evaluating the amount of liability coverage that makes the most sense for you, be sure to fully discuss your limits and deductibles with your agent. Take time to understand your risks, and determine whether you will be well covered in various circumstances. In the event of a disaster, the costs of recovering can devastate household finances. Quality home insurance can make a difficult situation bearable and help you get your life back on track.
Be Sure Your Home Insurance Provides Adequate Coverage
A recent study concluded that 69 percent of home owners are under-insured.
Unfortunately, many home owners think they are fully protected and are stunned to find out at the time of loss that their coverage is inadequate.
Getting the right homeowners insurance coverage for your home and belongings depends on many things, from crime rates, tornado risk and wildfire hazards in your area to the specific personal property coverage and deductibles that make the most sense for your household.
Here are a few key strategies you may want to consider to make sure you have adequate home insurance:
Get replacement cost home insurance to cover what it would cost to replace your home and personal property, instead of "actual cash value" coverage, which will only cover the current depreciated value.
Remember that the value of your home is not the same as what it will cost to rebuild your home. A mansion can be located in a desert and not be worth a hill of beans or you can have a shack at the edge of a lake worth a million dollars. Obviously the amount needed to rebuild the either of these buildings are vastly different. Providing the details of your home such as year built, square footage, style of home (if ranch or two story) will help us determine how much insurance you need to rebuild your home.
Please let us know if you have a business in your home, as there will be gaps and/or exclusions in the typical homeowners policy for businesses.
Certain items are often limited in a home/renter's policy. You may want to ask about limits on precious metals and stamps. And by theft for jewelry, guns, silverware and more. Often these items can be added with higher limits to your policy. It is important to know the limitations so you can make an informed decision to your policy needs.
Be sure to read over the policy's exclusions carefully and ask your agent if any of these items are a risk, and if you can purchase additional insurance to cover them.
Increase your liability insurance with an umbrella liability policy, which will provide liability coverage up to $1 million or more.
When you buy home insurance, you are protecting your financial future.
Making Sure Your Personal Belongings Are Covered
When choosing the amount of personal property coverage you want for your belongings, consider what it would cost to replace all of your personal items after a total loss from a fire. Many home owners assume that all of their belongings are fully covered until they experience a loss. Depending upon the type and amount of coverage in the policy, personal items may not be covered, or may only be covered up to a depreciated value. In most cases, this amount is far less than what it would cost to replace them.
Insurance companies do not require receipts or other proof, unless you have special coverage for the items such as jewelry, guns, fine silverware, art, etc. However doing the following can not only help you evaluate how much personal property coverage you need but can make the claims process faster and smoother.
Compile an inventory of what you own, room by room.
Take pictures of your belongings, particularly anything of high value.
Keep receipts for all valuable items you purchase, including appliances.
Doing a home video of your home, open every drawer and talk about each item including what they are, when you obtained them and other details.
Go over this list with your insurance agent and determine whether you need to purchase additional coverage to be protected in the event of a loss.
Place your inventory list, images and receipts in a secure place such as a fire safe.
These records will help you to complete the claims process more efficiently and accurately if you suffer a loss.