Condo Insurance
Condominiums typically offer an alternative to traditional single-family home ownership with the benefits of often including grounds keeping and maintenance of common areas. Condo owners can protect their personal belongings and finances with a condominium insurance policy that is designed for their specific needs.
Top 5 Benefits of Owning a Condominium
Maintenance, from yard-work to plumbing, is often handled by the condo association
Residents often have access to amenities such as swimming pools or tennis courts
Condominiums are conveniently located near shops, restaurants and entertainment
Some condominium buildings offer a level of security
Condominium Insurance vs. Homeowners Insurance
A traditional home insurance policy provides coverage for damage to the structure of the home as well as the contents within. Typically, the condo association will have a master policy that covers damages to the structure of the building, the common areas and exterior. This policy also provides liability coverage for injuries that occur in common areas or on- site facilities such as a gym or swimming pool.
Click the following quote button and we can get you a quote for your insurance needs: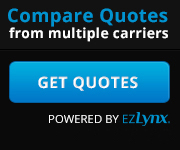 Because Condo master condo policies typically cover from the frame of the structure out and common areas. The typical condo policy covers from "the studs" in, everything from the drywall to the flooring within the unit.
Condominium association master condo insurance covers damage or injuries in common areas, thus condo owners can obtain insurance coverage that is less costly than typical homeowners insurance policies. In this way, condo insurance policies are written specifically for the unique needs of condo owners.
What Is Condo Insurance?
Condo insurance, also known as HO-6 insurance, covers the personal property damage and liability risks faced by condo owners; it picks up where the condo association insurance leaves off. Thus is important to have an agent at The Insurance Shopper review the master policy to inform you of what you need from your condo policy to protect you. Most mortgage companies require you to buy condo insurance and remain covered for the life of
your loan.
As with home insurance, condominium insurance is designed to protect you, the condo owner, from financial loss if someone is injured within your home with personal liability coverage. Your condo policy also protect you from damages and loss due to burglary, fire or other incidents.
What Does Condo Insurance Cover?
When you own a condominium, you are typically responsible for covering any and all damages within your unit, often including interior walls, flooring and ceilings if you should experience property damage caused by such things as fire, water damage or tornado. Condo insurance policy will also provide coverage for your personal property.
While the master policy covers the exterior and common areas, your condo insurance will also cover you against liability claims arising from your condo unit. If a guest is injured while in your home and you are held liable, your condo insurance can cover some portion of the bodily injury claim, depending on your liability limit. And if you accidentally cause a fire that damages not only your unit but also neighboring units, then your liability insurance will cover the damage that you caused to others. If you are sued, most policies will also provide coverage for court costs and legal fees and is not subject to limits of insurance.
When shopping for insurance. Your agent should examine the details of your condo, such as, the age, square footage, flooring type, fixtures, etc to determine the dollar amount that you will need to rebuild in the event of a loss. When your agent recommends a coverage amount for the condo dwelling, ask him/her how they calculated that number.
What Is Not Covered by Insurance for Condos?
Like homeowners, condo insurance will not cover damages to personal property caused by flooding; you must have a separate flood insurance policy if rising water from a river or other waterway damages your home. Keep in mind that flood insurance requires 30 days from the date of purchase before it will provide coverage, so do not wait until a flood warning to buy a policy.
Condo insurance will not typically cover damages to your property caused by your car or truck, or damage to your vehicles. While in some cases you can add a personal watercraft or ATV to your policy, the coverage offered for these recreational vehicles is often very limited. Insurance professionals recommend purchasing separate policies specific to your specialty items, boats, recreational toys and vehicles.
What Is Vacant Condo Insurance?
Vacant condo insurance is a policy for your condo when nobody is living in it. These policies tend to be very inexpensive. If your condo will be empty for several months at a time, for instance if you use your condo only as a vacation home and do not rent it out when not in use, vacant condo insurance might be a good option for you.  These policies often include named-risk coverage, meaning they will offer reimbursements for damage caused by hazards named in your policy. If your policy covers only fire and water damage risks and your home is destroyed by a tornado, however, your lost possessions will not be covered.
How Much Condo Insurance Do I Need?
To determine how much insurance you need it is highly recommended that you give your agent a copy of the master condo policy. Although many master policies follow a similar coverage for their unit owners, there are some that give more coverage then others and it is important that your agent review documents so they can give you a proper consultation of your needs.
As with homeowners, your agent can and should gather details of the condo itself, the age, square footage, flooring, counter tops, upgraded features etc. This along with the master condo policy coverage will determine the amount of coverage you need for the condo unit itself.
Unlike homeowners, who receive a percentage of the home as a given amount for personal property, a condo owner may ask for a dollar amount of coverage for their personal belongings. To best assess your coverage needs, go through your home and write a detailed list of all your belongings as well as their estimated replacement-cost values. This will give you a good idea of how much you stand to lose in a disaster as well as how much it will cost you to replace everything and start over.
It is always a good idea to purchase a large amount of liability insurance. If an injury occurs in your home that involves a trauma to the head, neck or spine, for example, the injured person may require extensive and continual medical care. These costs can add up quickly. If your liability insurance is not enough to cover full restitution, you will be responsible for the remainder of the medical costs out-of-pocket.
An increased liability limit or an umbrella policy can provide the additional protection you need if you find yourself in an expensive legal situation.