Business Insurance
Top Risks Businesses Face
Property damage from fire, storms and accidents
Liability in many forms, including product liability, accident/injury liability, libel,malpractice and professional liability or "errors and omissions" risks
Fraud, embezzlement, extortion
Cyber-crime and data loss
Every company, large and small, has unique risks. Some have workers who operate heavy machinery or drive vehicles while on the job, while others serve food and alcohol or handle toxic substances. Doctors and hospital staff handle patients, body fluids, sharp needles and equipment. Some employees handle sensitive documents, data, or money, potentially opening the door to business fraud. For this reason, every company needs commercial insurance coverage specifically matched to the risks of the enterprise.
Click the following quote button and we can get you a quote for your insurance needs: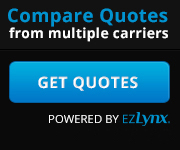 Determining your risks and making sure you have the right commercial insurance in place requires an evaluation of a wide range of factors, including:
Your business needs
How you serve your customers
How many employees you have on staff
The materials or substances those employees handle
Whether your employees drive in the course of their work
The safety of your building, equipment, and processes
The security of your data and intellectual property
Risks facing your corporate officers
Types of Commercial Insurance Policies
Every commercial operation needs business insurance. The specific blend of coverage types you need for your business depends on many factors, such as whether your employees handle money, dangerous substances, sensitive data or expensive merchandise. Your agent will be able to recommend a package combining the coverage types you need, tailored to your risk management concerns.
For example, you may need some combination of the following types of commercial coverage:
General liability, contractor's liability, or professional liability (errors and omissions)
Directors' and officers' liability
Malpractice insurance
Commercial property insurance
Commercial vehicle or commercial truck insurance
Contractors and builder's risk coverage
Inland marine coverage
Business interruption insurance
Landlord insurance
Commercial tenants insurance
Crime coverage or fidelity insurance
Cyber-crime insurance
Workers compensation
Construction bonds
While you certainly do not need all of these coverage types to safely run your business, it's nice to know that you have a variety of ways to manage the specific risks your company faces.
The coverage you choose for your business and employees should be designed to fully protect your company's assets. A quality benefits package will show that you are an excellent employer to work for, and may even help you to attract the best talent.
Business Fraud Stats from the NFIB and the FBI
The small business has ranked highest in fraud frequency from the ACFE's report the nation from 2002 to 2012 combined averages shows that small businesses fraud frequency are at 37.7%
In 2011 the FBI secured $2.4 billion in restitution for corporate fraud
The same year, the FBI ordered $16.1 million in fines from corporate criminals
The median loss in a fraudulent scheme for businesses of 100 employees or less is $190,000
Association of Certified Fraud Examiners (ACFE), entitled, "Report to the Nations on Occupational Fraud and Abuse," found the median loss caused by occupational fraud was $160,000, with nearly one-quarter of the frauds involving losses of at least $1 million. In many cases, the criminal activities lasted an average of 18 months before even being detected.
Corporate fraud, or "white collar crime," is one type of business risk that nearly every commercial enterprise can encounter, whether it is a large corporation, a farm, a school, a restaurant, a non-profit charity, a medical practice or a machine shop. This is because any business operation, large or small, involves the exchange of money for goods and services.
According to the Association of Certified Fraud Examiners (ACFE), small business owners tend to believe their company is not prone to business fraud. However, in a study the ACFE found that small businesses are actually at a greater risk of employee embezzlement simply because they have a higher level of trust in their staff. The result of that trust can unfortunately result in more opportunity and more temptation for those who have access to the financials.
There are a few key lessons we can learn from the ACFE business fraud study:
The first step in mitigating risk is to gain a full understanding of what can happen in the course of doing business.
The worst time to find out that you need coverage for a problem is after the incident has occurred.
Managing Risk in Every Aspect of Your Operations
One of the biggest challenges of risk management is simply assessing the potential problems your business may face so you can take the appropriate measures to reduce or  eliminate those risks. If you run a commercial operation, there are several vital risk management strategies you can use to protect your business:
Spend some time identifying your company's specific risks, from customer relations challenges to employee safety concerns, property risks, business interruption and corporate fidelity.
Identify the specific proactive methodology you want to implement to mitigate each risk. This step will help you to develop a multi-pronged approach to reducing risk that includes everything from workplace safety measures to security systems, employee education and commercial insurance.
Work with a knowledgeable commercial insurance agent to choose the specific business coverage you need to reduce the financial impact on your enterprise in the event of accidents, injuries, property damage, fraud and the other risks you have identified.