Boat Insurance
Water activities are a great way to bring people together, but it is important to remember that accidents, injuries and fatalities do happen, especially when alcohol is involved. Boat insurance covers your responsibility for injuries and property damage to others (liability) and can cover the damage to your watercraft and personal items.
If you enjoy fishing, sailing, yachting, or cruising around on a powerboat, make sure you have boat insurance that covers your liability risk as well as your watercraft, equipment and passengers.
Critical Steps for Boater Safety
Take a boating safety course
Educate your passengers on safe boating techniques
 Make sure all passengers wear life vests
Follow all rules of the waterway you frequent
 Stay sober, particularly if you are at the helm
Get boat insurance to ensure you are protected for the risks involved in boating, from liability claims to theft, storm damage and capsizing
What Does Boat Insurance Cover?
The exact boat coverage you need depends on multiple factors. Small boat, jet ski, yacht and sail boats are different in their risk to others. For an example a small fishing boat with a small motor does not have the same power/risk for injuries to others that a ski boat would have. However, for most types of boats, the three kinds of coverage in a basic boat insurance policy include:
Bodily injury liability for expenses related to the injury of another person
Property damage liability for expenses related to harming another person's property
Uninsured boaters coverage if you have an accident with another boater who doesn't have any boat insurance.
Click the following quote button and we can get you a quote for your insurance needs: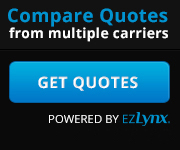 You also may want to add additional types of coverage to your boat insurance policy in order to fully protect yourself and your property. Here are some examples of additional coverage:
Physical damage for damage to your own property, including your boat and trailer.
Property coverage for equipment such as tools, life preservers, anchors and oars
Insurance for fishing equipment like your rods, lures, nets and tackle
Towing coverage when your boat becomes disabled and needs servicing
Medical payments coverage for hospital and funeral expenses for you or your passengers
Under-insured boaters coverage if you have an accident with another boater whose insurance is not sufficient to cover damages
As with all insurance, the amount of benefit or reimbursement you have in the event of an incident is set at the time you buy your policy.
What Kinds of Boats Need to Be Insured?
You can insure just about any kind of vessel, whether you have a yacht, speed boat or personal watercraft (PWC) like a Jet Ski. Every type of boat has the potential to be stolen or damaged, and can be involved in an incident that results in harm to another person or their property. Even if your boat is docked or stored in your garage, it can potentially be vandalized, damaged in a fire or storm, or stolen.
Many homeowners and renters policies often include liability for small watercraft such as canoes, rafts and kayaks. If your home or renters policy automatically extends to boats, it will be limited to the length of the boat and the size of the motor (often limited to 50 hp) This may be the case, up to a specified limit in your home policy. However, when it's time to make a claim, you don't want to be surprised to find out that this limit is not adequate to cover the value of your investment.
Some home and renters policies allow for boats to be added either at just liability or liability plus physical damage to the boat. Even if you are able to add to your home policy, keep in mind that a home policy is limited and does not include under and uninsured motorist (see above) and other optional coverage's. Also keep in mind that any boat claim will affect your home policy. A separate boat policy is more comprehensive and more flexible in the optional coverage's, with the additional benefit of any claims on the boat not affecting the home insurance premium.
Be sure to consider the amount of coverage you would need to repair or replace each of your boats and recreational vehicles if damaged or stolen.